Our customers are as excited as we are for the growing popularity of electric vehicles. In fact, we think it's only natural that so many locals can't wait to buy a new electric car in Saginaw. Aside from the promise of zero emissions and low cost of ownership, the latest crop of electric cars delivers style, performance and technology in spades. And it just keeps getting better: we're constantly learning about new Chevy and Toyota EV release dates. The upcoming models we're currently excited for? The 2024 Chevrolet Silverado EV and 2023 Toyota bZ4X. To get more information on these and other future EVs, visit our Toyota or Chevrolet dealership in Saginaw today.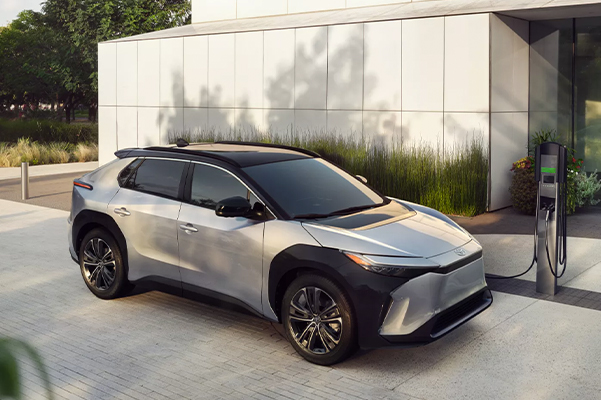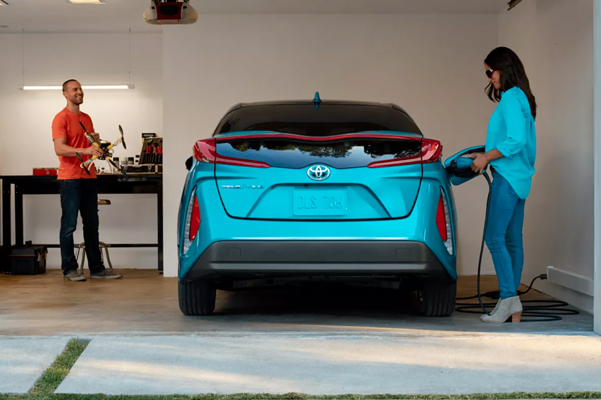 Buy an EV Toyota near Me
Toyota has always been a pioneer in alternative-fuel vehicles. And who decided to buy a new Toyota Prius in the early 2000s were the among first to experience the push Toyota has made to build and sell new vehicles that reduce or eliminate trips to the gas station; since then, the brand has expanded with models like the Highlander Hybrid, RAV4 Prime and even the Toyota Mirai, a hydrogen fuel-cell vehicle sold in small numbers. Now the 2023 bZ4X, the first Toyota electric SUV, is about to debut. We're as excited as you are to review bZ4X specs and compare trims, and we'll keep you updated as we near the bZ4X release date. We also encourage you to reach out and discuss how you can buy a 2023 Toyota bZ4X in Michigan.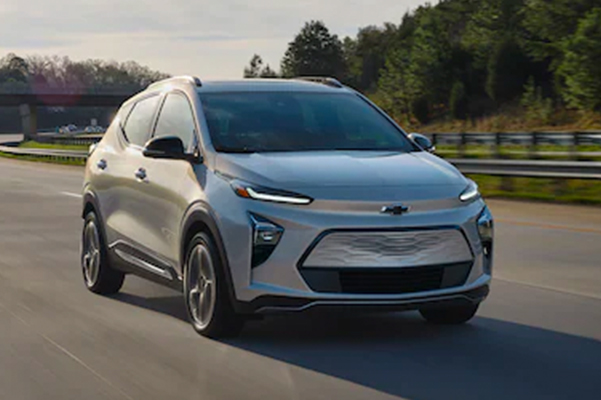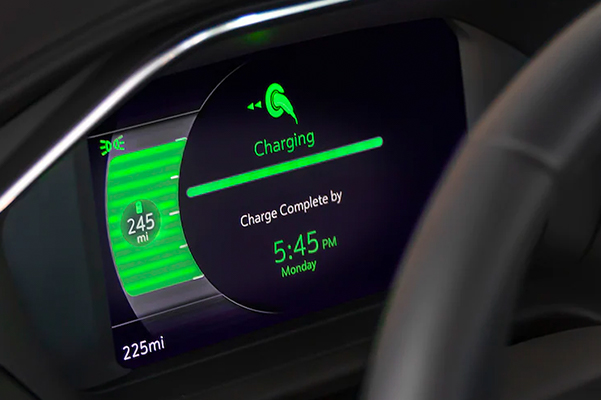 Chevrolet EV for Sale in MI
Chevrolet has more experience with electric vehicles than most of its competition. In fact, the brand helped cultivate today's enthusiasm for new EVs with the landmark 2011 Volt plug-in hybrid; now Chevrolet is busy introducing the 2022 Bolt EUV, which is a new electric Chevy SUV that will be sold alongside the redesigned Bolt EV hatchback. Other new Chevrolet electric vehicles are also in the pipeline, most notably the 2024 Chevy Silverado EV. Though the Silverado EV release date is still some time off, Chevy has released plenty of information, including detailed Silverado EV specs and trims. Michigan Chevy fans have already begun placing reservations for this game-changing EV truck, so we encourage you to give us a call and submit a 2024 Chevy Silverado EV preorder in Saginaw today.